Reading Time:
3
minutes
This post may contain affiliate links which means I may receive a commission from purchases made through links.
Marriage has come to an end. It seems like your world has come crashing down, and your dreams and hopes are shattered. Both partners need to have the strength to handle the impact.
How does a divorced person feel?
Ending a relationship can cause emotional distress and feel like an injury. This is because the human body naturally desires stability and predictability in life.
No one is ready for divorce, and no one knows how to behave himself. No one can tell in advance how he or she will behave during and after the divorce or what he or she will be able to do.
The situation is worsened if children are born during the first marriage. Parental divorce is extremely destabilizing for the fragile and vulnerable psyches of children.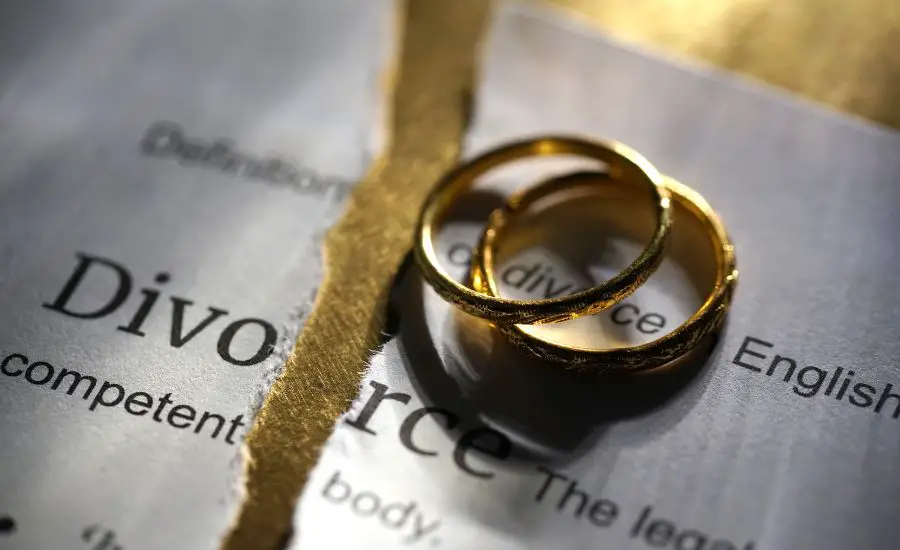 Recovering after a divorce: what to do?
First marriage and first serious relationship are most likely to receive emotional support from close people.
The family is a highly organized social system with partners bound by emotional, moral, and legal responsibility, so divorce is a very complex and sad phenomenon.
It damages and affects all spheres of life.
Your heart is broken, and your soul is experiencing a surge of negative emotions.
And the more you dedicated yourself to the marriage, the harder it is for you to survive divorce.
Especially if you have lived together long enough.
The sad experience must be lived, assimilated, and made part of your biography. That is the first thing to keep in mind.
Learning an experience takes time and strength. Strength is the second argument. After a breakup, someone is usually as after the fight.
Exhausted, though not broken. Thus, any post-divorce relationship requires investment.
It's important to avoid entering a new relationship just for physical intimacy. Are such relationships after divorce doomed to fail? The answer is ABSOLUTELY YES!
These post-divorce relationships require even more moral investment.
The effect of having a rebound relationship with a new partner is so negligible that you will likely have the opposite effect. You will have the negative feelings spill over into you again.
If not just for the sake of sex, then you should remember your past relationships and previous marriage. How much effort was spent on the committed relationship?
Is there really enough power now to enter into the next relationship? Of course not!
Lie back, sit in silence, and come to your senses — that's what you need.
Recovering from your failed relationship with your former partner is necessary. Your emotional baggage will be an overwhelming burden if not handled properly.
Do not ignore the healing process before entering into any relationship.
Before entering into your future relationships, you must be mentally and spiritually prepared.
It's time to start having a serious relationship with yourself.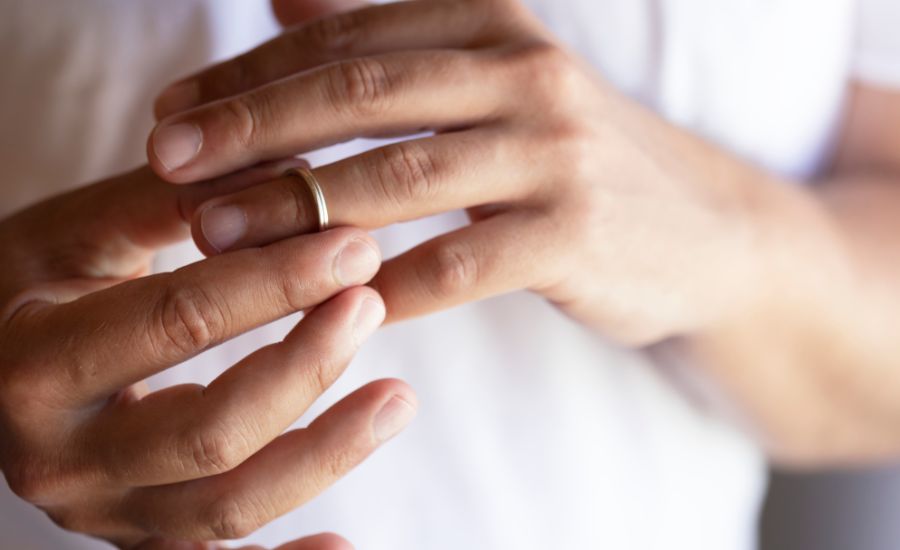 What are the odds of having a first relationship after divorce?
Often people don't want to experience all this suffering. So they run away from the pain of loneliness into other relationships quickly.
They have a fear of uncertainty, a fear of personal responsibility. They feel lost, unable to rebuild, or unwilling.
They do not want any analysis of what happened, no work on errors and changes in themselves.
They need someone to be there for them. They run away from the pain and choose the easiest way not to feel it — to be next to someone again.
After a divorce, most recently divorced men and women want to start new relationships as soon as possible, to start a romantic relationship with a new person, forget their previous relationship, and get rid of everything associated with their ex-spouse.
Is the first relationship after divorce always a rebound? The answer is clear if your inner state is characterized by the symptoms mentioned above. Such post-divorce relationships are always a rebound.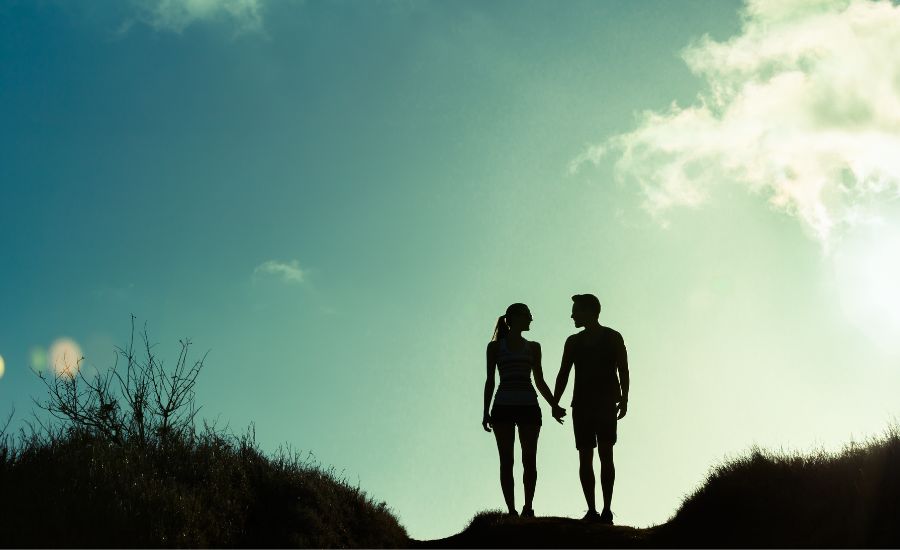 Why do people jump into relationships after divorce?
Here are some of the most popular causes that make divorced people act that way.
To numb the pain they feel internally.
To alleviate the sense of a spiritual void.
To regain a sense of self-value and belief in oneself.
To seek retribution against the individual who initiated the breakup.
To fulfill the desire for care and protection.
To receive assistance with finances and social support.
Even if you are driven by at least one of the above patterns, this is a wake-up call. Take a break before starting your next relationship after divorce by slowing down, thinking, and meditating.
How long do rebound relationships last after divorce?
Rebound relationships are usually short-lived. The joy of new experiences and emotions quickly passes, as the new partner somehow unknowingly compares with the former.
All the unresolved problems of a partner in a relationship — everything he or she is — become another person's property.
Did you hurry to enter into a new relationship without dealing with the old one? Then, be sure that on a date you will not be alone with him; you will be three. Your ex will be with you. And if you're both just out of a relationship, you'll be four.
In most cases, just as long as the bouquet period of any relationship. It is common for rebound relationships to be short-lived, lasting only a week or two. Even if they last slightly longer, they typically fade away within two months. Your post-divorce first relationship ends when the romantic interest in your post-divorce first person fades away with satisfaction.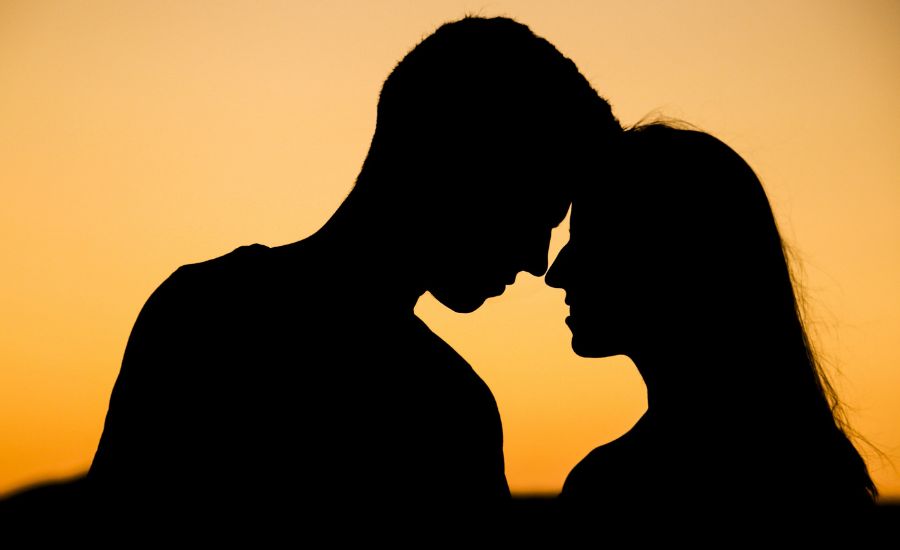 What is the possibility of finding true love in post-divorce relationships?
A rebound relationship happens when either one or both partners start a new relationship quickly after a divorce before they have time to realize their new status, their inner world feeling full. These types of relationships are typically brief, uncomplicated, and devoid of any commitments.
Many relationship experts caution you against getting involved too quickly with a new partner. Try to avoid rebound relationships when you're reentering the dating scene after divorce.
Diving right into the dating pool is not a great idea for a real relationship after divorce.
However, mysterious are the ways of God. And if you want a long-term relationship based on real love, friendship, and mutual respect, you will build one.
Romantic relationships have their unique challenges and it's best to deal with problems when they start.
If you take the right lessons from your past relationship, you and your life partner have a great chance of getting a fresh start for a severe and long-term relationship together.
Is the first relationship after divorce always a rebound? It is uncertain how to answer if one of the partners is a conscious and enlightened individual. Let you be that person.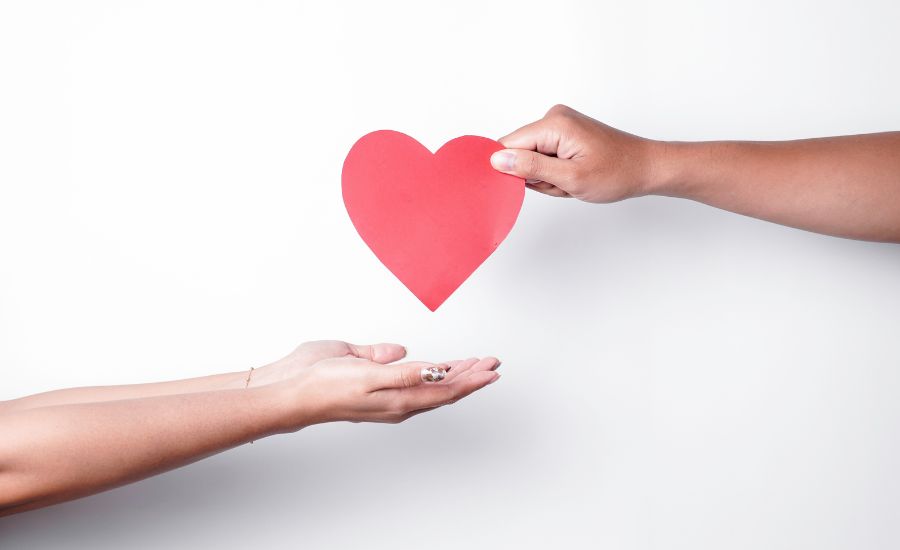 How do I know it's not a rebound?
How do you understand that "it does not hurt anymore"? That's just the criteria! So that the soul is not sick.
It is difficult for many to understand whether the time has come or not.
As you think about what you want for your first relationship after divorce, ask yourself some mind-opening questions.
How did my self-esteem change before the divorce and after the divorce?  If your self-esteem is at least as good as it was before the divorce, then award yourself one point.
Will I be able to pull through life and everyday life without a man? If the answer is "Yes!", then we score.
Does my body want affection? If the answer is "Definitely!" then score.
I don't care what my ex-husband thinks of my personal life and relationships. If the answer is, "Let him think what he wants!" then score. If you can honestly tell yourself that I want to show off to my ex, then – sorry, you don't have a point.
I have so much desire to live and so much love that I want to share it! If you agree, then score!
That's all the questions. Only in the case of 5 out of 5 makes sense to look for a new relationship.
In other cases, you still have something to work with.
According to some statistics, the process of internal work can take anywhere from 6 months to a year. So it is recommended that you wait at least a year before you start dating.
During this time, you can manage what is left after the divorce, find new life and strength, and find yourself.
It's always hard to break up, and it's normal for a divorcee to feel negative. One cannot miss the stage of regret, anger, or anxiety.
After a break with someone who is associated with a lot of warm and related moments, these are natural internal processes.
There are many ways to deal with depression, but it is important to choose the most painless, gentle methods for your mental health and the well-being of other people who have to deal with this difficult situation directly or indirectly.
In conclusion, a few parting words: every moment is creating the next moment.
Fall in love, start dating, share your love with nice people, be friends, and be happy!
Hey guys! my name is Aria Abasian and I'm the co-founder of relationshipwhatsup.com. Around 5 years ago I came out of a relationship which I wasn't too happy about. Afterward, I decided to start kicking ass in life and in relationships. Getting to understand people around me better as well as myself. This has allowed me to share with you all my knowledge on Love, Romance as well as complications and problems in relationships.
relationshipwhatsup
Average rating:
0 reviews