Reading Time:
6
minutes
This post may contain affiliate links which means I may receive a commission from purchases made through links.
As an Amazon Associate relationshipwhatsup.com earns from qualifying purchases.
Do you want to stand out amongst the crowd of people she's received gifts from and also from the mediocre gifts other guys get their girlfriends? If you answered Yes on both those questions, then buckle up because I have gathered 25 gift ideas that are going to make your girlfriend fall deeper in love with you.
The list I have provided isn't something lucrative, such as diamond necklaces and expensive smartphones. Gift ideas are supposed to be meaningful and different, so start scrolling down and find the right gift for your girlfriend.
By the way, if you're looking to Amazon Prime and Chill, click here to get a free membership to Amazon Prime
1. Love Box Relationship Gift
If you are living apart from your girlfriend, this would be a gift I would recommend you to get her.
Normal calling and texting can become boring sometimes. However, the Lovebox is a connected messaging gadget that works with an app to send unique expressions of affection in addition to standard messages.
The love box is an amazing gift for soulmates and anyone who appreciates sentimental cards, personalized gifts, and thoughtful remembrances.
2. UP Adventure Book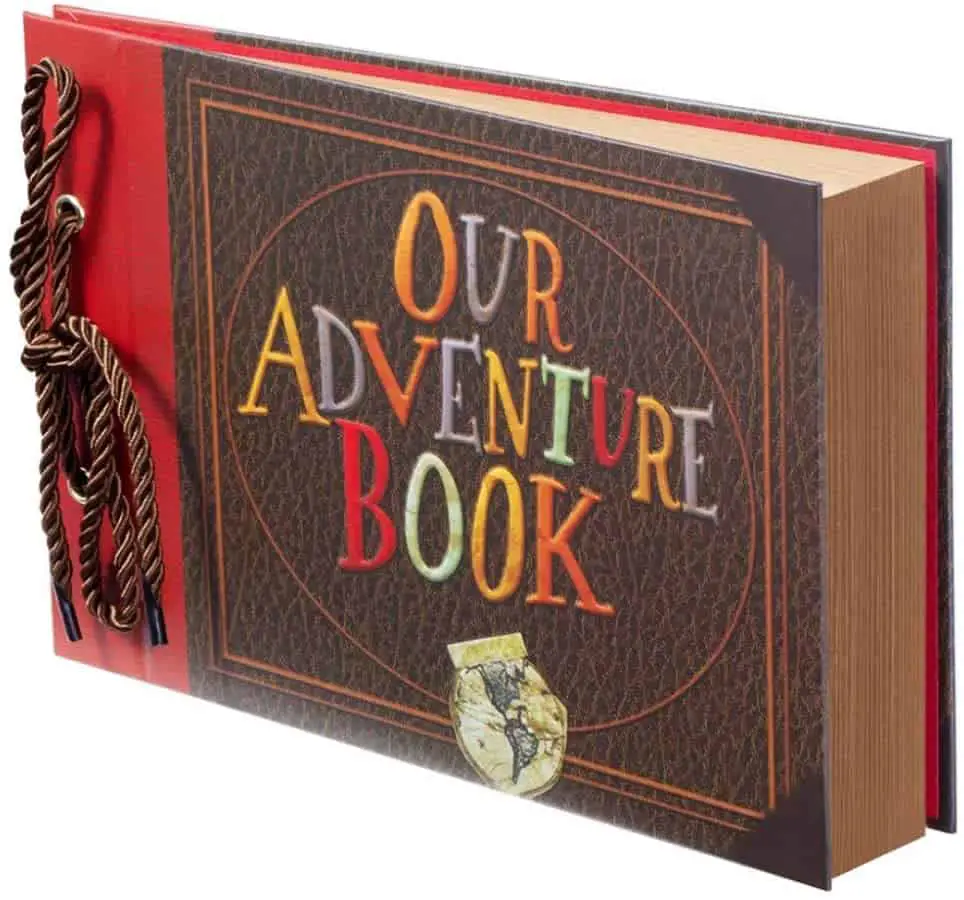 Chances are that you have definitely seen the Disney cartoon by the name of "UP". Well, this book triggers a lot of hope and promises in the movie between the couple in the movie.
It can be a good gift to get your girlfriend out of the blue but put effort into what you say when you give her this gift. Because the right words can simply trigger a lot of emotions of love.
Here's what to say when you are giving her this gift: "Love is our true destiny. We do not find the meaning of life by ourselves alone, we find it with one another, Therefore let this photo album book be filled with all the memories we make with each other"
3. Long Distance Connection Bracelets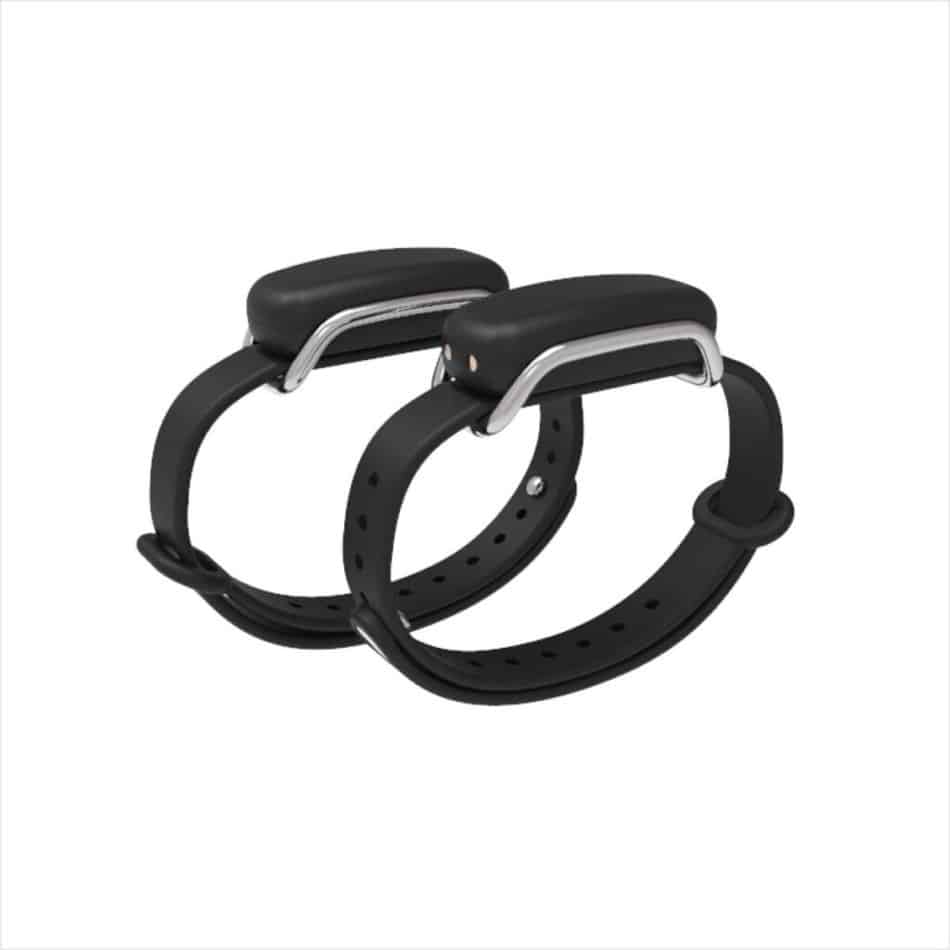 Another long-distance gift! I know just bear with me. I mean I had to live 1 year of long distance with my girlfriend. Therefore using products that help her and me cope with the situation was really helpful and nice
The long-distance bracelet supports your ability to stay emotionally connected at all times with your lover. That's why a lot of long-distance couples who don't see each other very often are quite passionate about distance bracelets.
By simulating the natural vibration of their touch, they let you stay connected and in constant contact with your loved ones even while you're separated.
4. Couples Magnetic Bracelet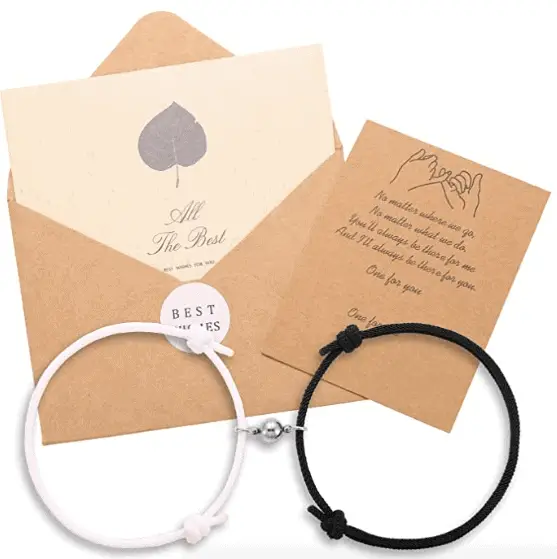 The couple's magnetic bracelet was actually the gift I got my girlfriend on our first year anniversary. She ended up crying and totally loved it.
You see, you don't really have to get your girlfriend a gift that costs more than $500. It's about what the gift signifies.
A love bracelet tells your lover the true commitment and love you have for her. It's actually low key kind of like a promise ring. But don't worry your girlfriend is not going to have crazy ideas about marriage when you give her this. She's just going to get overwhelmingly excited.
5. GEM BOTTLE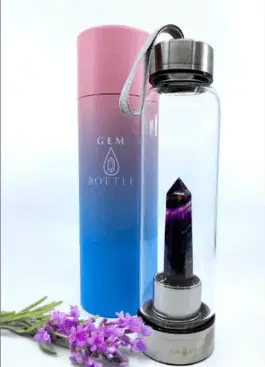 The first question that has probably popped into your head is, why should anyone get a $99 bottle??? Well, I had the same question.
It turns out that these bottles have these crystals in them which are very special, and that they help with certain things such as:
Better concentration and alertness.
Increased energy.
Improved sensuality.
Higher self-confidence.
Softer skin.
Alleviating pain.
Helping allergies.
If you ask me, I would tell you that my girlfriend hasn't left this water bottle alone for days. She really believes that it's helping her with improved energy and all that other jazz.
My bet is that your girlfriend will love you for getting her this as well.
6. Heart Locket Pendant Necklace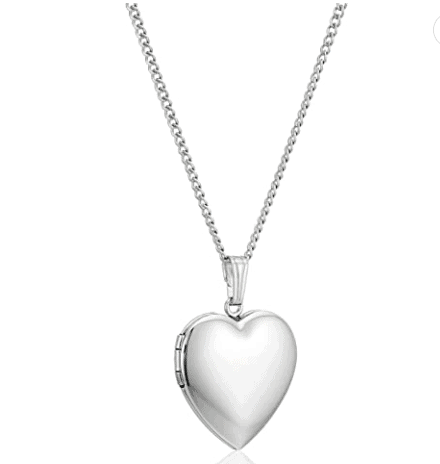 Probably the most common gift you could have thought of when it comes to getting your girlfriend a gift.
But yet I haven't seen many people get this gift for their girlfriend these days. This gift used to be so romantic 10-20 years ago.
Well, let's bring back the golden old days. Because the heart locket can be a perfect gift for your loved one since they are unique and they can be personalized
7. Coca-Cola Float & Slushy Maker
I've always hated the fact that it's so difficult to get slushies outside.
I mean I wish they were as available as getting a Coka Cola from outside. But here's where all my wishes came true.
By just placing this in the freezer for 8 hours you can get a slushy out of anything you pour into it.
Isn't that cool? I mean now she can have slushy every other day if he wishes to. Perfect for a hot summer's day.
Just make sure you don't get her this gift on any special day such as valentines day, Anniversary, and birthdays. This would be perfect as a gift that you get her randomly.
8. Reversible Cat Plushie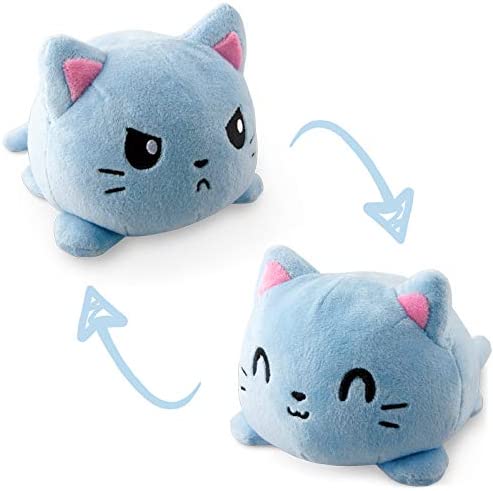 Remember how the plushies took the web by storm by storm last year? Well, I had to be the first one to get my hand on one of these last years for valentines gift as a gift for my girlfriend.
Although the Octopus plushie one was the original. I just found the cat plushie on Amazon and I thought it looks awesome to recommend to you guys.
Plushies are also a great emotional tool to help people express emotions without saying a word to their partners and loved ones about it.
9. Custom Viewfinder Reel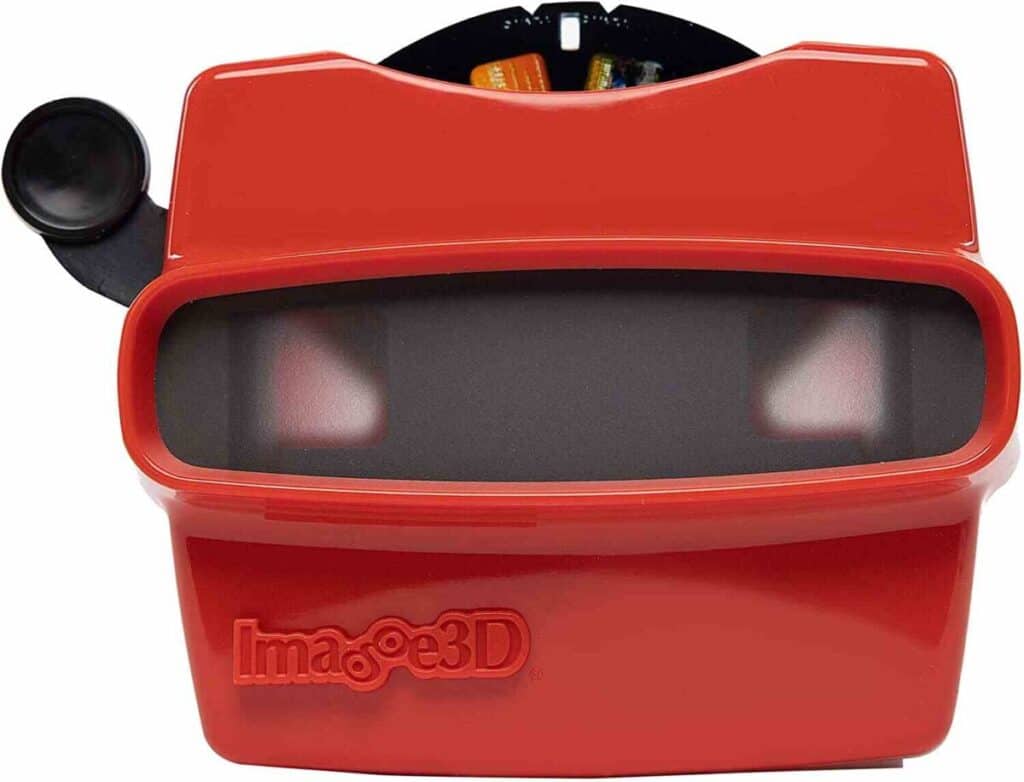 The viewfinder reel is currently on my bucket list of gifts I would love to get my girlfriend.
The cool thing about these Viewfinders is that you can customize the pictures that your girlfriend can scroll through.
The retro finding can definitely be a cute valentines gift for your significant other.
10. Preserved Rose That Last 2 to 3 Years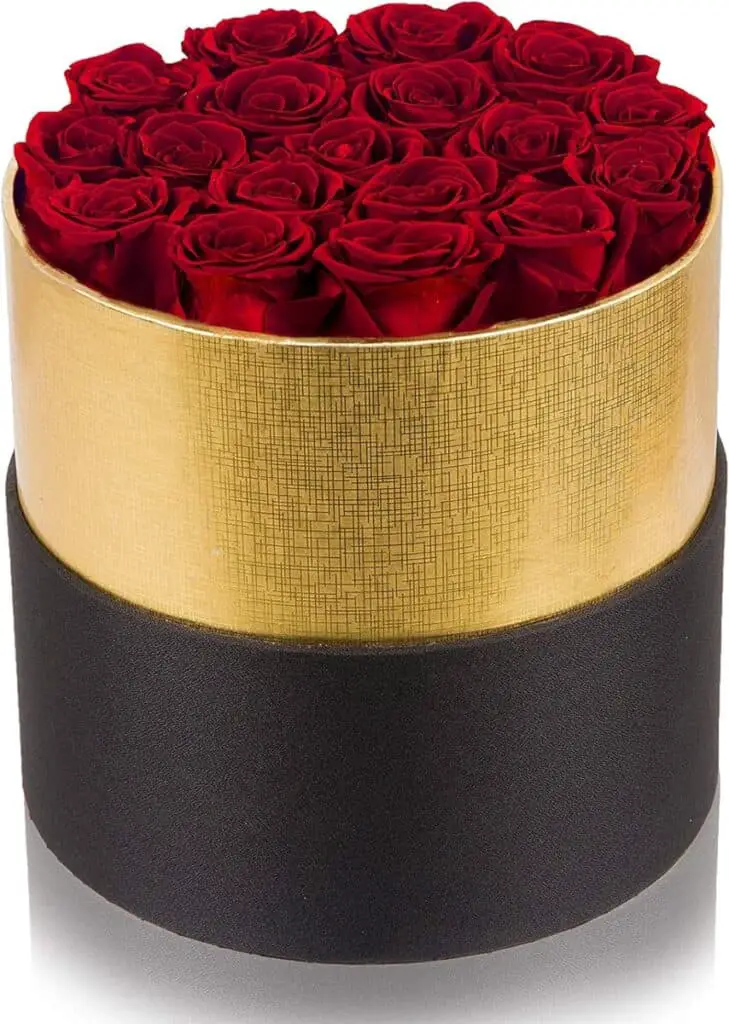 Want to make your women feel special and beautiful? Get her a big box or bouquet of flowers. She'll feel like a princess.
If you really want to make this gift special make sure you get a separate smaller gift on the side such as the Couples Bracelet or The Heart Locket Necklace.
11. Women's Fluffy Slide Slipper
You have no idea how it can sometimes be so simple to have a satisfied girlfriend. I mean most girlfriends can live their happiest lives with the simplest gift such as fluffy uggs.
If you don't believe me make sure you get your girlfriend one of these slippers as a gift. She's going to start wearing them non-stop
12.  Instant Photo Printer
Does your girlfriend love to take selfies and photos of you and her? Well, now she instantly prints out her favorite picture with a click of a button.
13. Mini Projector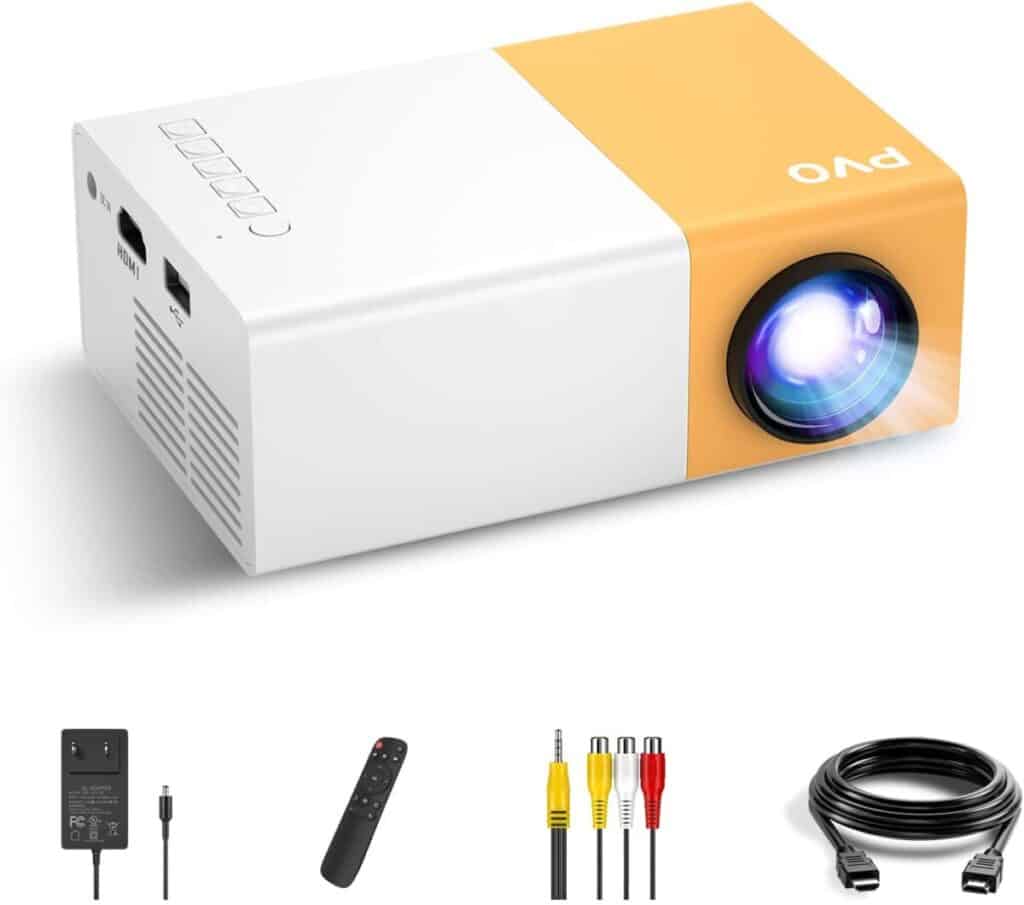 Want to set up a romantic evening for her on her birthday or valentines day? Forget the TV for now. Turn the lights of snuggle up and watch a movie on a Mini projector. Just like watching movies at the cinema.
Just to make sure that you're all set, click here to get a 1-month free subscription to Amazon Prime
14. Mini Massage Gun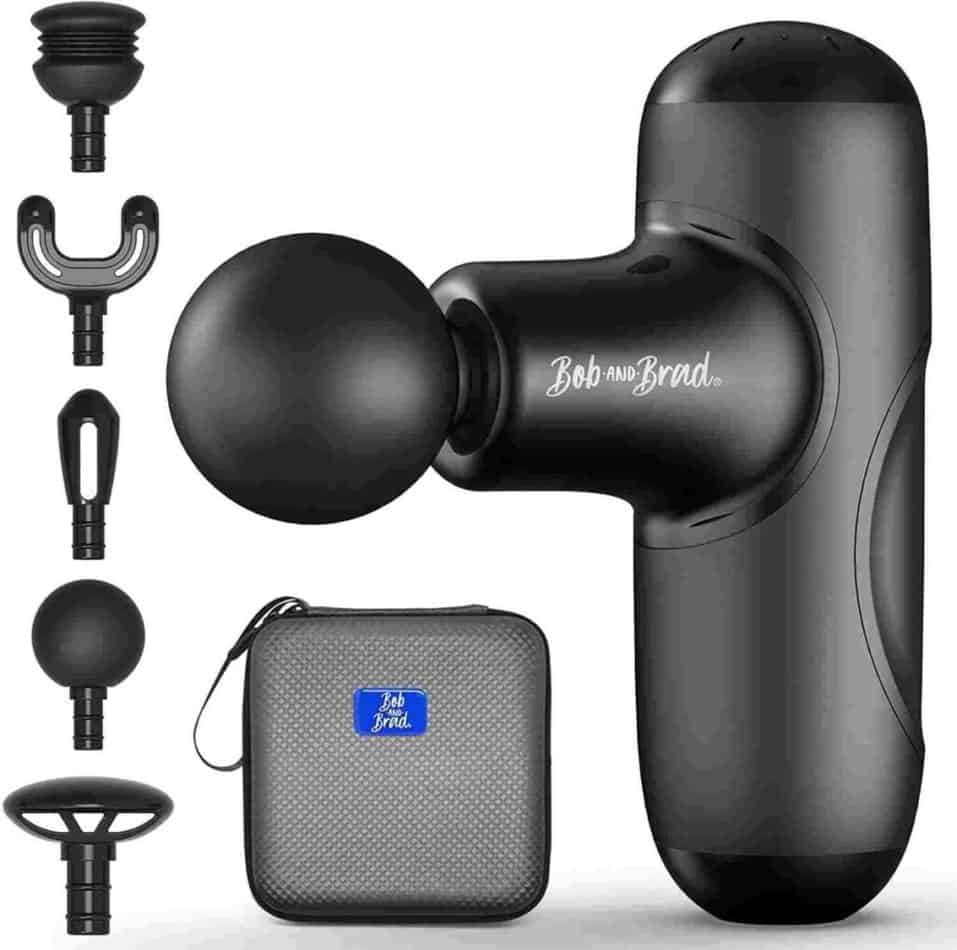 My girlfriend's dad got her this massage last year, and believe me she uses it every second she gets the chance.
She says it really relaxes her. She always comes an hour late to bed just because she needs to get her massage in.
Anyways a massage gun should be on that list of gifts that you may be thinking of getting your girlfriend. But beware she might start paying more attention to the massager rather than you.
Just joking…
15. Giant Teddy Bear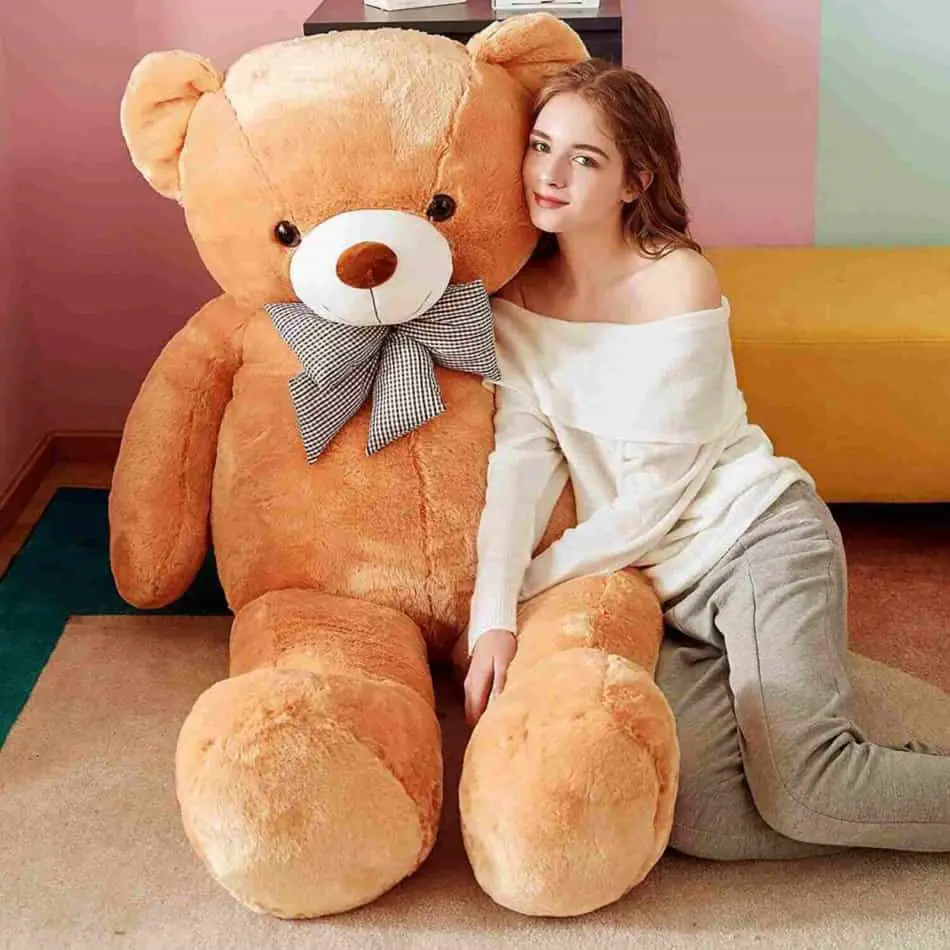 A teddy bear might be a wonderful approach to tell your gorgeous wife or girlfriend how you feel. You might impress her by adding a love message to your teddy bear because customization is an option.
They provide us with something to snuggle with, and most teddy bears have adorable faces. I feel that a teddy bear emits love and compassion despite not being a living thing.
This gift is perfect for any type of relationship. But especially for long-distance relationships. It gives your girlfriend something to snuggle with when she's missing you.
16.  THE COMFY Baggy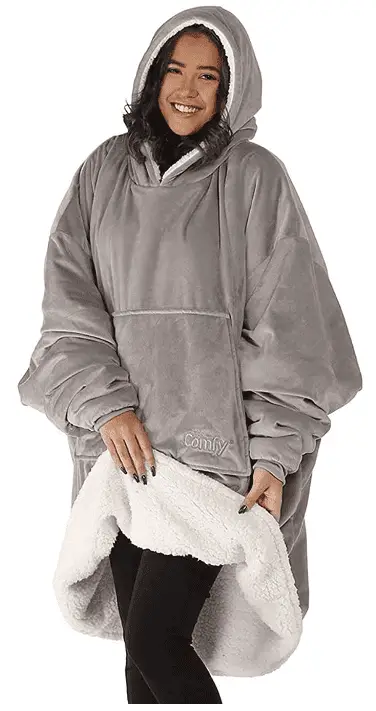 Anything that has "COMFY" or "FLUFFY" in it is going to get your girlfriend excited.
Wearing The Comfy is like being wrapped in a cloud and giving it is like gifting a wearable hug. Just pick a color.
17. Relaxation Gift Set for Women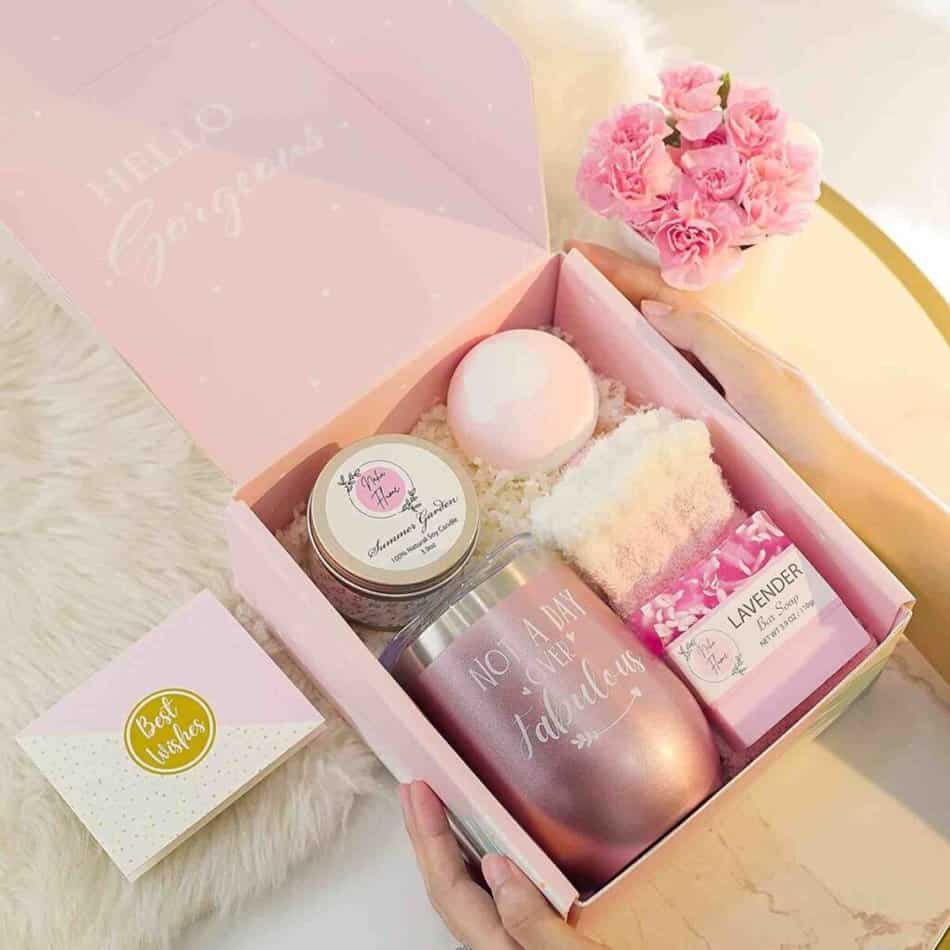 A Saturday evening filled with relaxation, food, and the right movie can go a long way toward the best date night for your lady.
18.  Apple Watch Series 3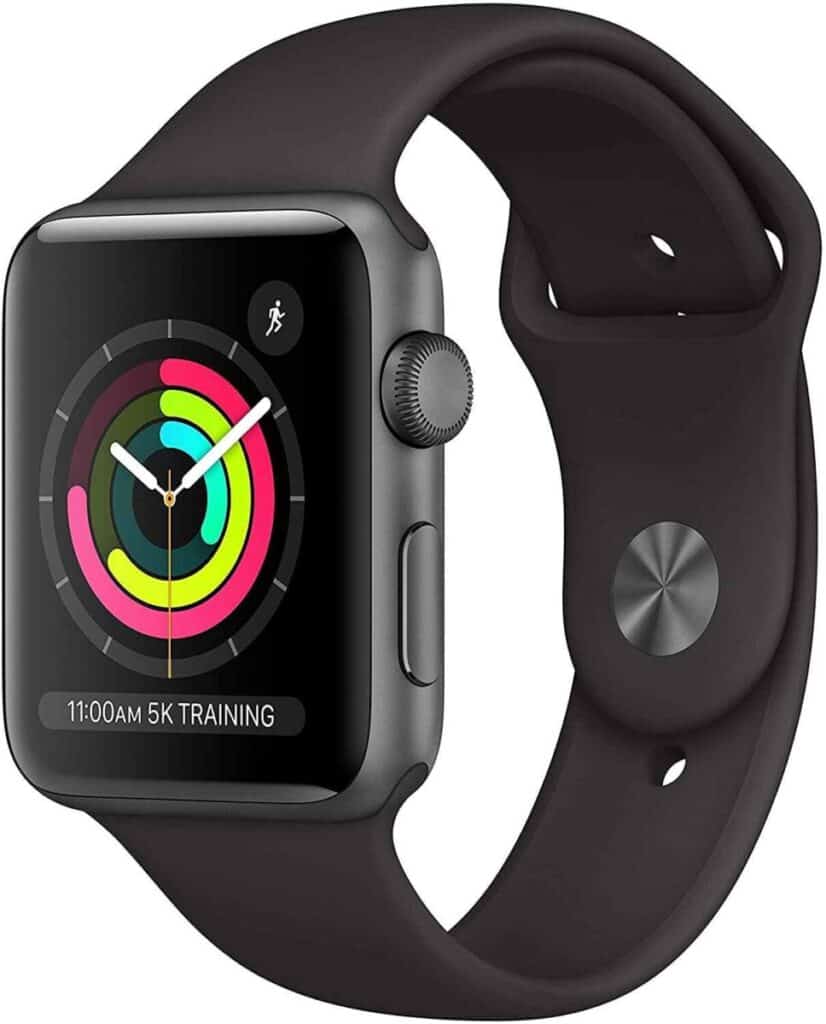 Probably the most expensive product on the list. Of course, sometimes we as men have to spend big for our special women.
Although going big is important, I'm still not going to mention gifts that equate to someone's monthly earnings.
The apple smart watch is a classic I mean, and who wouldn't love to have one? So if it's your girlfriend or wife's anniversary, a smartwatch can make a special occasion for it.
19. King&Queen Couple Bracelets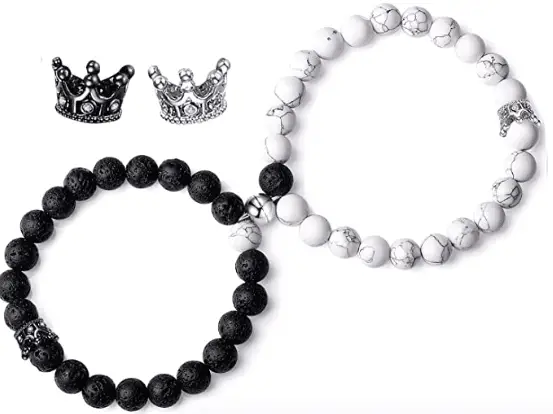 Gifts are about what they signify. When we get a gift one thing we look for is the significance it has to the person that got us the gift.
The King & Queen Bracelets are another brilliant example of signifying and telling your girlfriend that she's your ride your die, your Queen, and your one and only.
This gift can go great with the big flower box I included earlier.
20. Hair Curler
Which one have I not met that doesn't want to look pretty with their curled hair? I mean even girls with curly hair want to make their hair more curly.
A women's power and confidence come from her appearance. Get her a gift where she starts showing off her sexiness and beauty more for you.
21. Self Stirring Coffee Mug
Another crazy but simple invention that's just going to blow your girlfriend away.
I mean that's the thing I've discovered about getting and receiving gifts. You don't really need to go above and beyond. Something just as simple as this is going to make her love you for it.
It's all about differentiation. Isn't your girlfriend going to look much cooler when she's got a cup stirring her coffee for her in the morning, rather than her just using a spoon just like everybody else
22. Bose SoundLink Speakers
"Music is the food that feeds the soul".
My girlfriend begged me for this one. I mean she used to listen to music on her phone which she stated was too low of a volume and the other thing was that her 30$ speaker kept breaking down.
So I was a man on a mission to get what my girlfriend wanted so badly. A nice branded compact speaker. And they haven't let her or me down.
23. Rose with I Love You Necklace in 100 Languages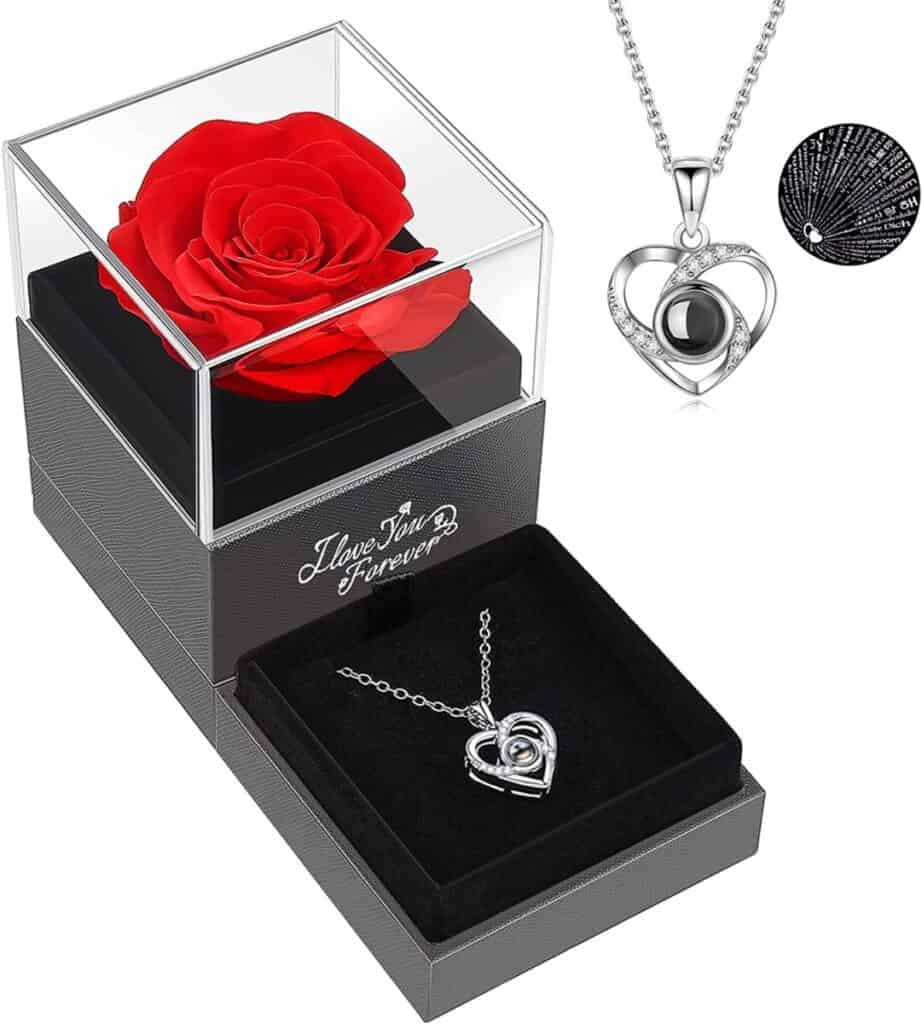 Roses with the necklace that has 100 ways of saying "I Love You" in different languages.
Actually checking online, most places sold the necklace by itself. But a good piece of advice for giving your girlfriend a gift that she's going to love is, bundling up the gifts with other gifts. Such as this. Putting the necklace in a flower box.
24. Pearl Strand Necklace 14k Gold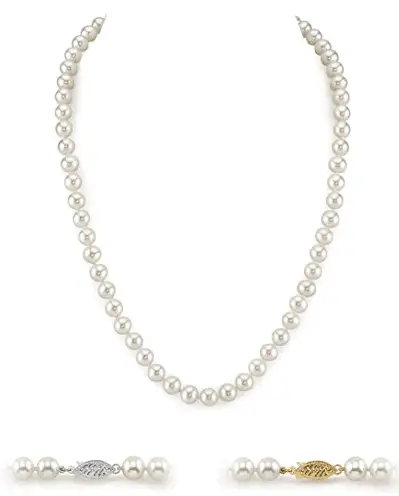 I recommend getting a pearl necklace. My reasons: Pearls are a lovely classic piece of jewelry that matches simply everything. They never go out of style.
Pearl jewelry is a symbol of sincere love, trust, and gratitude. They can surely represent the deepest feelings and often unfound words.
25. Pulling Money Box Cake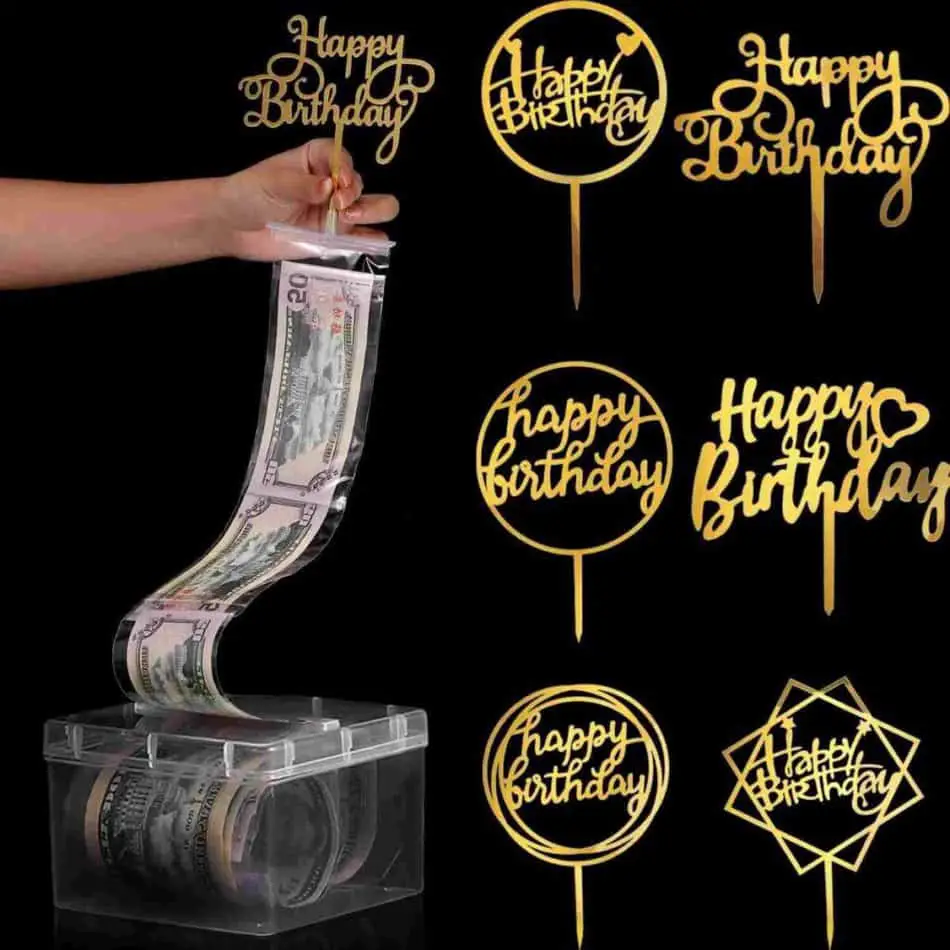 "Money speaks louder than words". Well if you can't decide what to get your girlfriend, our last resort is to give her money and let her have the option to decide what she wants to get.
However, I still wouldn't recommend money by itself. Wouldn't it be cooler for her to take the money off the cake just like this video:
Hey guys! my name is Farid Babajan and I'm the co-founder of relationshipwhatsup.com. Around 5 years ago I came out of a relationship which I wasn't too happy about. Afterward, I decided to start kicking ass in life and in relationships. Getting to understand people around me better as well as myself. This has allowed me to share with you all my knowledge on Love, Romance as well as complications and problems in relationships.