Reading Time:
3
minutes
This post may contain affiliate links which means I may receive a commission from purchases made through links.
In my eyes, social media is the best place to have a deep understanding of people's behaviors as the number of social network users worldwide from 2017 to 2025 has soared from 2.86 Billion to nearly 4.41 billion.
Why does she keep changing her profile pictures?
1) She is looking for attention
2) she tries to get more fans, followers, and shares on social media.
3) She has a career that requires feeding social media profiles regularly.
4) It's a girlish trick after break up.
5) She is insecure.
6) She is still a babe in the woods.
7) She is cheating in a relationship.
8) She does it as fun.
This article will take less than 2 minutes of your time to read. But you would have to know I packed my seventeen days of research on this topic besides my past relationship experiences in these 2 minutes.
Keep reading that my mission is to make +1 person out of all users of my website. What I mean by +1 is being more experienced, more intelligent, more knowledgeable, and more mature in your relationship.

1) She Is Looking For Attention.
Girls are tied up with attention. Not all, but many girls tend to get attention from others, specifically from the opposite sex.
Social media paved the way for them, and what she needs is to take a new picture and set it as a profile picture.
Then she waits to get a response from friends. Any response like claps, likes, and in total compliment will recharge her battery.
Last week when I attended my master's class, I saw something funny that I decided to share with you here.
As usual, I sit in front to grasp the lesson better. During the lesson, I heard some noise from the back. I turned back and saw this situation.
My classmate in the back was holding a phone to her eyes and taking a photo. She is my classmate, and we follow each other on Instagram.
Do you want to know what did she post 5 hours after a class?
She posted her photo and commented on her mood in the morning. And unsurprisingly, guys commented under her post.
This story says the same thing. Girls love attention, and they do anything to feel wanted.
If you plan to hit on her, take her on a date first to figure out what she would like to get as a gift. Then you are ready to choose one of these awesome gift ideas to turn her on. Click the link to not miss out on these brilliant gift ideas.
The article you are reading now is nearly similar to the article I published a couple of months ago about the same topic but among guys. But there are slight differences that you are better to read as well to come up with the broader idea if your guy friend/boyfriend keeps changing his profile picture.
2) She Tries To Get More Fans, Followers, and Shares On social media.
Social media like Instagram are addictive. You open an account as fun, then it becomes a hobby, and in the end, it will turn into an inseparable part of your life.
It holds true for some girls. As I graduated from information technology I know that every social media platform such as Facebook, Twitter, Instagram, and youtube plants a seed of dependency in your mind.
The obvious tempt which is used in the social media policy to encourage people to use the platform more is the number of fans, followers, likes, and shares.
People Often overuse social media to compete with each other and get more views on their posts.
She keeps changing her profile picture because she doesn't want to fall behind the competition. In the world of social media, as much as you put more time, people outside will see your posts more.
I have a friend who is overwhelmed with Instagram 24 hours a day. She was about to lose her job for using her phone at work. She got addicted to checking her Facebook page every 15 minutes.
3) She Has a Career That Requires Feeding Social Media Profiles Regularly.
Depending on the career she does, changing a profile picture could be necessary. Let's assume, she does modeling.
It's clear that in such a career she would have to update her profile picture. Because fans get tired of the same profile photo for a long time.
It is also true for social media influencers and actresses. It's a career for her, and she makes money out of it.
4) It's a Girlish Trick After a Break Up.
Girls love to play the game with guys. Especially when it comes to breaking up in a relationship. If she just broke up with her boyfriend then, don't get surprised if she keeps posting happy and charming photos.
She wants to message her boyfriend that she is still happy without her boyfriend and she doesn't need him to feel good.
Social media is the kind of second body language for girls.
Do you honestly believe you know how to have a successful relationship? If not, you should learn and guarantee your relationship through this complete course. Click here to check it out.
5) She Is Insecure.
Insecurity is the term that I can talk about it many hours. Relative to today's article, I would say changing a profile constantly is the red flag of insecurity without a doubt.
All of you have a friend who lacks self-confidence in taking selfies. She takes a selfie a hundred times and still is not happy. It takes here the whole day to take a simple photo and set it as a profile picture.
This type of person is scared of judgment. She fears if her friends, call her ugly.
On Monday, she has a sporty profile picture, and the day after that, she decides to update it to the formal profile image.
I highly recommend you take this step-by-step relationship course if you want to learn now before you burn your relationship later.
6) She Is Still a Babe In The Woods.
Immature people do this childish stuff much. When you have work, study, and serious concerns in your life, do you get enough time to think of your profile picture?
No, once you get into real life, you get less chance to occupy your mind with invaluable things.
Take me as an example.
I'm a 28-year-old guy. I'm studying for a master's and working in 2 different places. Moreover, I work on my own business every day.
I was talking with my business partner, and he mentioned that why I don't set any photo for my WhatsApp profile, and I just noticed I didn't set any photo for my WhatsApp profile for more than 6 months.
I replied the same as I told you guys earlier. Serious people are busy with how to make their life better.
7) She Is Cheating In The Relationship
Does she use dating websites like tinder?
If she has an account on dating websites, then Something is off.
How come someone is in a relationship and seeking other guys on dating sites. She keeps her options open. There are two possible statements in this scenario.
She already cheated, or she will cheat when she finds a better guy than you.
Learn how to keep your relationship fresh before you need to repair it. Click here to check out the most popular relationship course.
8) She does it as fun.
Some people have nothing to do when they get bored. They entertain themselves with the closest idea that comes to their mind.
Nowadays, social media is the closest thing ever to all of us. It's getting closer than family over time.
You open an Instagram or any other social media platform. You scroll through it.
You change your profile picture and add some effects to it.

If she belongs to this category, then social media is a tool to pass the time for her.
Conclusion
I asked this question in a Facebook community last month and interestingly found out that today's topic is a common issue among couples nowadays.
Therefore, We learned all 8 possible reasons why does a girl keeps changing her profile pic.
Another question I received in a community is that why do girls follow hot guys on Instagram. As it comes to social media I recommend you read this article as well.
Make her die for you. 90% of guys fail to do that. This complete relationship course will teach you how to have a fulfilling and passionate long-term relationship.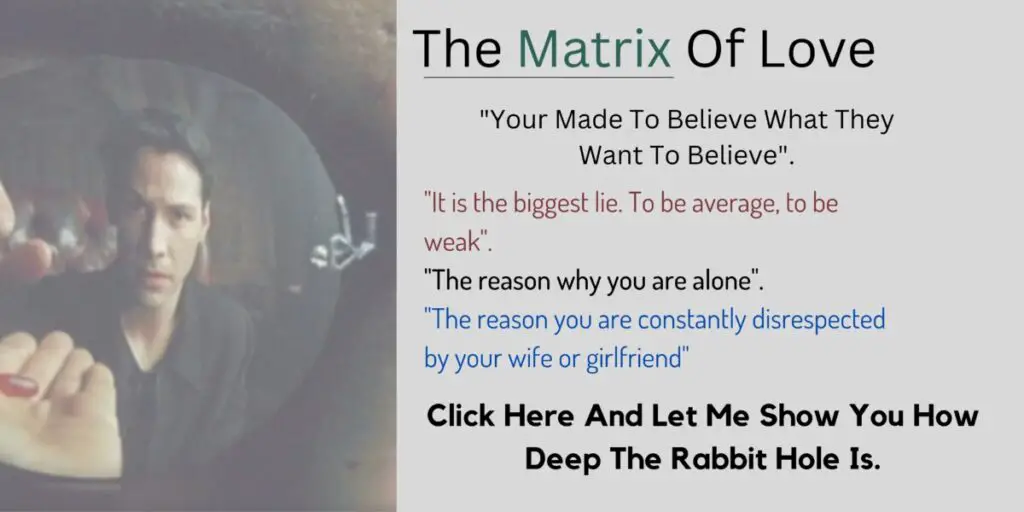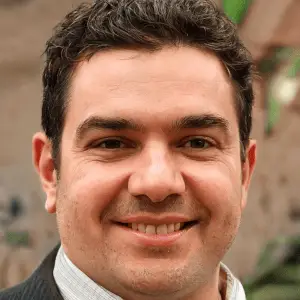 Hello, I am Nurlan Saint, and I am the co-founder of relationshipwhatsup.com. I am a self-development and Relationship Enthusiast. I currently live in Cyprus. Through experience, constant research, and development, I worked on understanding other people and myself better in romantic relationships.
I have learned and keep on learning about all the ins and outs of a relationship for both men and women. This site is where I share with you all that I have learned.
relationshipwhatsup
Average rating:
0 reviews