Reading Time:
3
minutes
This post may contain affiliate links which means I may receive a commission from purchases made through links.
If you want a relationship that looks like the most amazing thing on earth, things get more serious. At the beginning of a relationship, you might opt for fast food or going to the restaurant with your boyfriend every day.
But after a while your partner expects you to cook tasty and delicious home foods for him. Here is a common question I see in comments frequently. Should I cook for my boyfriend?
Should I cook for my boyfriend?
Yes, you should cook for your boyfriend. Cooking is a significant factor in a relationship, and it's the best way to drift into your boyfriend's heart. Cooking food is not just routine activity. It transcends words and language if You think of it as a way to give love to your boyfriend.

The way to a man's heart is through his stomach. So keep reading because I have a lot to share.
Unfortunately, most of today's boys still have the wrong mindset that the girlfriend has a responsibility to take care of all chores like cooking, cleaning, etc.
I would love to let you know that there is a give-take rule in a healthy relationship. If you cook food for your boyfriend, you are caring about him. Before you make food for your boyfriend, you think of
What ingredients you should use.
How to design the table that can actually gives your boyfriend an appetite?
What would you give him before the main meal?
How often would you cook his favorite food?

As you see, you are putting heart and soul into cooking food for your boyfriend. That means you love him. You care about him. And here is the main question.

Does he appreciate your home cooking?
Do you get any energetic thanks?

Earlier I said you should cook food for your boyfriend because it's part of a relationship infrastructure.
It also helps you to get a ring on your hand later on in the relationship with your boyfriend. But not every boy is thankful.

Does your boyfriend think of home cooking as a womanly duty?
Does he think you are obliged to serve him in a relationship?
If so, then you don't need to stress yourself by cooking for him.
Let's stay on the line and assume your boyfriend compliments your cooking. Now I'm going to talk about why cooking plays a significant role in keeping a man loyal. Moreover, I will tell you what it means when a guy cooks for you. So stay tuned so you won't miss any tips from this article.
You show him you love him without saying a word.

Cooking is one of the feminine skills that men love. I can't stress enough how pleasant it could be for your boyfriend when you ask him, "what do you want to eat for today's dinner?"
That means a lot for a guy to have someone in life to care about him. When you cook your boyfriends' favorite food, he will know that you think about him.
You remember what he likes. he observes and remembers everything. In the end, you will see how the right guy will love you back.
He will marry you.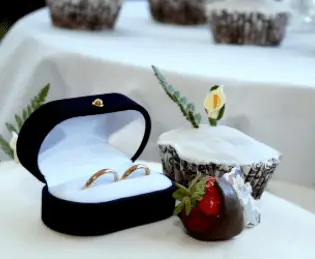 I think the title is self-explanatory. Cooking for your boyfriend could be a big motivation for him to take one step forward and marry you. Before I move on, I need to warn you not to cook for marriage. That's not the right mindset at all.
Marriage is like teamwork. And cooking brings two of you together in the kitchen to help each other. So we can view it as a great practice to get ready for marriage.

Men are looking for a life partner for marriage. Guys, pay attention to the details of a relationship, and your boyfriend is not the exception. He looks at what quality you exude. And cooking is one of these qualities.

Cooking is an excuse to get closer to him.

Some guys have difficulty communicating in a relationship. If your boyfriend is such a person, then you need to help him overcome this issue. The great news is that cooking can be an effective way to make him talk more.
Involve him in some activities at home like cooking or cleaning. And ask for his help. It's a romantic way to give him the chance to overcome his shyness.
Decide to cook difficult food with your boyfriend. Tell him you need his help, and you can not make it lonely. He will agree and willing to help for 100%.

Involve him with cooking and open up a conversation with him during cooking. Start with a random topic, and once he is open to talking with you, ask him to talk about himself. It's the best time you can know him better, and his expectations from you in a relationship.
Do guys like when you cook for them?

Yes, guys like when you cook for them. I'm in a relationship with a beautiful Turkish girl. I feel on top of the world when she texts me "lunch is ready".
It's an amazing feeling when I smell the food before knocking on the door. I feel special when I sit at a food table with an impressive design. An eye-catching red rose in the middle of the table.
A few romantic candles on the table, that sets my mood and gives me positive energy.
What else do I want from a relationship? She has given me whatever I needed. Commitment, loyalty, and feeding me love with her foods.
Is cooking important in a relationship?

Yes, cooking plays a significant role in a relationship. It strengthens the partnership and provides better communication between the two of you.
To give you an example, you are making food with your boyfriend. You ask him to cut some potatoes, but he doesn't chop them in the proper size.
You are correcting him and telling him the right way of chopping potatoes. It happens in a relationship as well. When you feel comfortable criticizing him over small things, you will find it easier to tell him straight up when he makes a mistake in a relationship.

What can I cook for my boyfriend?
You don't need to spend much money to make tasty food. You can buy some ingredients on budget and make the best food out of nothing. Here I will give you some simple and inexpensive recipes of what you can make to impress your boyfriend.
Conclusion.
That being said, food is the way to the heart. Therefore you should cook for your boyfriend. Some girls are against cooking for their boyfriend, and when I ask for a reason, they believe cooking is not an obligation in a relationship.
That is also true, but that doesn't mean you should forget about cooking and eliminate this vital factor from your relationship. 
In this day and age that technology has changed our lifestyle. You are killing time on social media instead of getting closer to your significant other and making the relationship stronger. 
Relationship requires attention, love, knowledge, commitment, feminine skills. And as I mentioned earlier, cooking is one of these skills. 
Cooking is not about the food that you cook and eat to fill the stomach. It's an excuse to spend more time with your boyfriend in the kitchen, and it's the best trick to create memories. Memories make your relationship meaningful. 
You can come up with a food idea and cook it with your boyfriend. In the end, you take a picture of the food.
Two of you arrange the table and enjoy the lovely food. You post it on social media and checking it the day after that again. You remember how fun you had with him. It's also the same with him.
Can you even think of a breakup in such a relationship that both of you are satisfied and happy? As much as you make more memories in a relationship with your boyfriend, he gets more serious about marrying you later.
I highly encourage you to check the article I wrote about what to look for in a guy.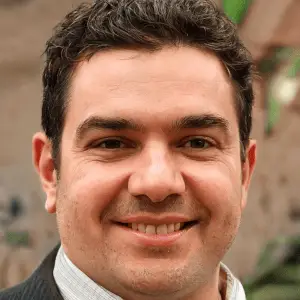 Hello, I am Nurlan Saint, and I am the co-founder of relationshipwhatsup.com. I am a self-development and Relationship Enthusiast. I currently live in Cyprus. Through experience, constant research, and development, I worked on understanding other people and myself better in romantic relationships.
I have learned and keep on learning about all the ins and outs of a relationship for both men and women. This site is where I share with you all that I have learned.