Reading Time:
4
minutes
This post may contain affiliate links which means I may receive a commission from purchases made through links.
Love is found in the most unexpected of places. Love can happen especially in places where you have forbidden for it to ever happen.
And yet here you are crushing on your friend's sister. It can very tempting to date her, but you have to follow a couple of rules in order to date your best friend's sister without causing problems in the friendship.
So, before I share the tips on how to date your best friend's sister let's take a look at, Is it Ok to date your friend's sister?
It is ok to date your best friend's sister only if you are planning to be in a fully committed relationship with her. If you are not fully sure of your intentions with her, you could end up breaking her heart as well as losing your best friend.
Keep on reading as I uncover what you should do if you have a crush on your best friend's sister. And more on whether it is Ok to date his sister.
Is it OK To Date a Friends Sister?
Being attracted to your friend's sister isn't a bad thing. It's actually very normal to fall in love or see an attraction to any girl regardless of whether it's your friend's Ex or your friend's Sister. A part of us will always say "what's the big deal if I date this highly attractive woman?"
It is always going to be tempting to make a move on a woman who is super attractive. But we should take a step back and consider the circumstances, and the consequences of going after such an attraction.
I will be sharing with you two points about dating your friend's sister. Consider both points, and make your own decision on what you want to do.
Because, in the end, if you really want to date your friend's sister, there is nothing I can say that is going to stop you from dating her.
Don't Bother If You Aren't Planning To Being Committed
So, while certain girls are off-limits, such as your best friend's ex, your friend's sister may be OK
If your best friend's sister has also developed feelings for you, then the tide shifts in your favor because she wants you and you want her. Who's there to tell you that you both can't date.
GO DATE HER NOW BUT ONLY IF… you are committed to a long-term relationship with her.
Dating your friend's sister would be the worst decision if you are the sort of person who has had one too many breakups.
It really all depends on how the relationship progresses. And if the relationship had an end, you got to ask yourself, how you would handle the breakup.
Obviously, if you cheat on her or cause her significant harm, your friends will undoubtedly stop speaking to you. But if it turns out to be a light or mutual type of breakup, then that would be a bit better.
One way in which a girl shows her interest is when she asks for your help. Find out here what it means when your friend's sister asks for your help
You Will Be Risking On Losing Your Friend
Close friendships with special friends should be treated with the utmost care. The most essential thing you can have in your life are your closest friends.
As a result, everything you do that can jeopardize your friendship should be treated with extreme caution. So, first and foremost, consider whether dating your friend's sister is something you're serious about.
Though you may believe that your connection would continue with your friends sister after breaking up, it may change drastically and in unfavorable ways.
If your friend's sister is off-limits, check out here if you've fancied dating his cousin
Is It Against Bro Code To Date Your Friend's Sister?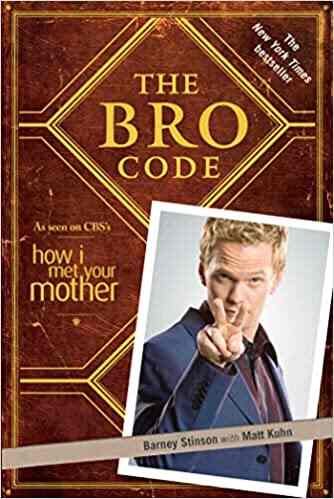 "Bros before hoes because your bro is there for you when your hoe breaks your heart and leaves you." As men, we love our ladies, but no one understands us better than our guy friends when it comes to how we truly feel and what we desire in life.
So, what does the bro bible have to say about it? "You can't date your brother's mother or sister." Under no circumstances should you try to date your friend's sister unless you want to marry her.
Because if things go bad between your friend's sister your friend will be obligated to support his sister.

How Do You Tell Your Best Friend You Like Their Sister?
If you're either really attracted to your friend's sister or you're already dating your best friend's sister, you should make sure you confess to your friend the truth. No matter if he may get angry or not.
And especially don't let him catch you in the act of you dating his sister. Because the more you respect him the more he'll respect you.
Let's get into how you can tell your best friend that you are either dating or planning on dating their sister.
Do This
Ease your way into the conversation: "Hey by the way I was meaning to tell you something, and the last thing I want to do is to lie to you because I really care about you and you're my best friend. The truth is that I really like your sister. I've liked her for months now. Before you say anything I want you to know that your friendship means so much more to me than my crush on your sister. So I'd really like to hear what you think of me dating you're sister"
Seize the moment: Break him the news when he's super active and happy. His endorphin high may just cushion the blow.
Dont Do This
"Hey pal I'm dating your sister": Don't just throw it out there, that you are dating his sister. It's the best thing to do if you want to lose your best friends forever.
Dont date your friends sister before talking to him beforehand: Dishonesty plus going behind his back to date his sister, is just highly investibale that he'll find out. And if he were to find out, things aren't going to look too pretty.
Have In Mind
No matter how or where you decide on telling your best friend that you like his sister, there is still a chance that he may not approve. But if he senses that your intentions are genuine he will eventually give you his blessing.
How Can I Date My Friend's Sister?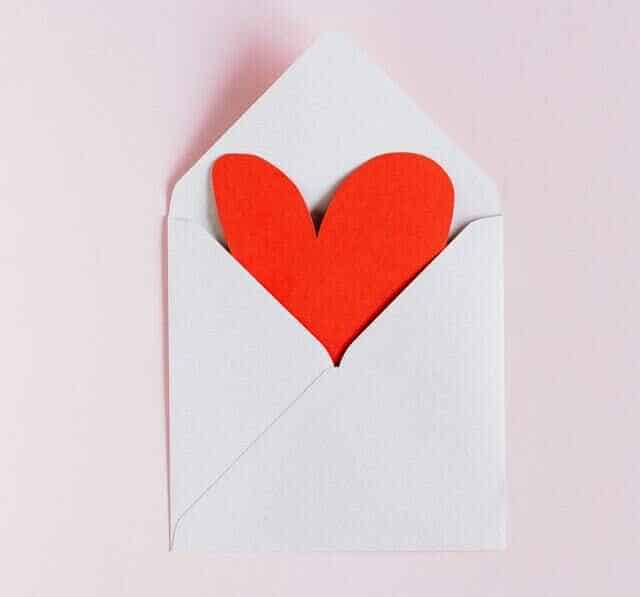 So you've confessed to your best friend that you like his sister and you've decided to go on ahead and date his sister?
The next few steps are just as important. Because remember the wrong move and you can lose your closest friend forever and have his whole family enraged at you.
Step 1: Work On Being Honest About Your True Intentions.
Do you find yourself wanting to date all the pretty girls you see outside? Or do you have a few crushes still drifting around your Instagram DM's? You should be honest with yourself about your true intentions and feeling before moving forward.
Do you feel a stronger romantic feeling for your friend's sister than you have for your other crushes? By asking yourself such questions, you can make sure you are on the right path to give her the best, and erase any doubts that your friend has on you dating his sister.
Step 2: Develop a Relationship With The Family.
Remember, you want to date your best friend's sister because you are really considering being in a committed relationship. By putting some effort into developing a relationship with her family, you will have a better chance of being seen as a good dating prospect.
Step 3: Get To Know Her Better.
You can start by getting to know her better before you even ask her out on a date.
I personally prefer to get to know my crush more before going on an actual date. This is because when you're not on a date it eliminates the shyness and stress of being on the date.
You can get to know her better without going on a date or by having small talks whenever you see her at your best friend's house, at the place she works at, or the gym that you two go to.
Open up these topics so you could get closer to her:
What's your favorite thing to do on the internet?
What do you spend most of your time doing?
What is the go to food when you are having a cheat meal
Compliment her fashion and style and ask her what her favourie place to shop is.
Gossip about something: Latest news, celebrity gossip, trends, people you know
Find out what her favourite type of music is
Ask her: "If you could live anywhere in this world, where would it be?"
Step 4: Ask Her Out On a Date:
Now, that you are super sure that you actually really like her. It's time to ask her out and make her know that you may have feelings for her. When you're going to ask her out, you want to make sure you are very specific, so that she has something to respond to.
Don't ask her out Like This:
"Would you like to have dinner?" – Women dont like questions and uncertainity
"Join me for dinner?" – Can seem too demanding
How to ask her out:
"Im having dinner at this very nice and chic place if you'd care to join me I'd be really happy."
"I want to take you out for some drinks and dancing this saturday, there's this new place in this area which I think you would really love."
Step 5: Express How Much You Like Her.
This is where it all boils down to. If you really like her, being assertive and telling her in a calm and assertive manner that you enjoy her company, will 99.9% of the time get her falling in your arms.
Better yet if you really want her to melt in your arms. Before the date ends, you can come up real close to her, look her in the eyes and tell her. "You look amazing. I really want to kiss you right now." Pause for a second to build up the tension a little bit more, then just go for it.
Well done! You have made it
Now before you go, I would like to mention 4 things to keep in mind while you're in a relationship with her
Rules Of Being In a Relationship With Your Best Friends Sister
Don't take sides: If your friend and his sister have a quarrel, don't take sides. Insist on keeping unbiased and avoiding being engaged in the debate. If you express any kind of position, you will be in a no-win scenario.
Dont tell your bestfriend stories of how its going with his sister:  Don't tell him about his sister, and don't tell him about things you have done with his sister. Because who wants to hear or be reminded on what you are doing with his sister in the bedroom.
Gain inside information: Take advantage of your friendship with your friend to learn about his sister's likes and dislikes. If he's prepared to help, you have access to a fantastic resource.
Treat her well: If your friend learns from his sister or anybody else that you havn't been doing right by her, then you are bound to lose a friend and make an enemy. When you are with your friends sister, you must be on your best behavior.
Conclusion
To sum up, "Yes, you may date your friend's sister." but it's probably not the wisest thing to do if you want to save your friendship. You can, however, if your friend gives you his blessing
If you truly want to date her, there is nothing I can say that will prevent you from doing so. I just think that if it were my friend, I wouldn't go there.
Because I truly believe in the Bro code, which states that buddies should not date each other's sisters unless they have discussed it with their friend and they agree that it is OK.
What if she loves you and you really love her too. But you're both married. Find out here what to do when you love her but you are both married
Hey guys! my name is Aria Abasian and I'm the co-founder of relationshipwhatsup.com. Around 5 years ago I came out of a relationship which I wasn't too happy about. Afterward, I decided to start kicking ass in life and in relationships. Getting to understand people around me better as well as myself. This has allowed me to share with you all my knowledge on Love, Romance as well as complications and problems in relationships.